Erick Sermon
Fabolous
Fat Joe
Foxy Brown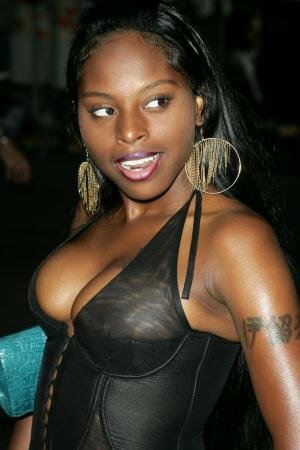 Freddie Foxxx
French Montana
Gang Starr
Ghostface Killah
Grandmaster Flash
Grandwizard Theodore
Group Home
G-Unit
GZA
Havoc
Heavy D
Hell Rell
Ill Bill
Immortal Technique
Inspectah Deck
J-Live
Ja Rule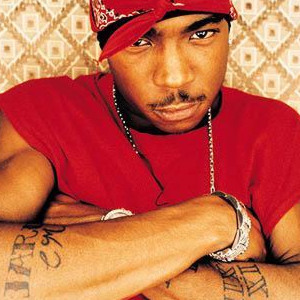 Jadakiss
Jae Millz
Jay-Z
Jeru the Damaja
Jesse
Jim Jones
J. R. Writer
Joell Ortiz
Juelz Santana
Joe Budden
Juice Crew
Junior Mafia
Jungle Brothers
Keith Murray
Killah Priest
Kool DJ Herc
Kool G Rap
KRS-One *((Kurious))
Kurtis Blow
Last Poets
The Last Poets is a group of poets and musicians who arose from the late 1960s African American civil rights movement's black nationalist thread. Their name is taken from a poem by the South African revolutionary poet Keorapetse Kgositsile, who believed he was in the last era of poetry before guns would take over.
The Last Poets have been cited as one of the earliest influences on what would become hip-hop music; critic Jason Ankeny wrote, "With their politically charged raps, taut rhythms, and dedication to raising African-American consciousness, the Last Poets almost single-handedly laid the groundwork for the emergence of hip-hop." The British music magazine NME stated, "Serious spokesmen like Gil Scott-Heron, Gary Byrd, and the Last Poets paved the way for the many socially committed Black [emcees] a decade later."
History
The original Last Poets were formed on May 19, 1968 (Malcolm X's birthday), at Marcus Garvey Park (formerly Mount Morris Park) in the East Harlem neighborhood of New York. The original members were Felipe Luciano, Gylan Kain, and David Nelson.
The group continued to evolve via a 1969 Harlem writers' workshop known as East Wind. Jalal Mansur Nuriddin, Umar Bin Hassan, and Abiodun Oyewole, along with percussionist Nilaja Obabi, are generally considered the primary and core members of the group, as it appeared on the group's 1970 self-titled debut and, in various combinations, on subsequent releases. Luciano, Kain, and Nelson recorded separately as The Original Last Poets, gaining some renown as the soundtrack artists of the 1971 film "Right On!" See also Performance (1970 film) soundtrack song "Wake Up, Niggers."
Having reached US Top 10 chart success with its debut album, the Last Poets went on to release the follow-up, This Is Madness, without then-incarcerated Abiodun Oyewole, an album that featured more politically charged poetry and that resulted in the group being listed under the counter-intelligence program COINTELPRO during the Richard Nixon administration. Hassan left the group following This Is Madness to be replaced by Suliaman El-Hadi (now deceased)[4] in time for Chastisment (1972). The album introduced a sound the group called jazzoetry, leaving behind the spare percussion of the previous albums in favor of a blending of jazz and funk instrumentation with poetry. The music further developed into free-jazz–poetry with Hassan's brief return on 1974′s At Last, as yet the only Last Poets release still unavailable on CD.
The remainder of the 1970s saw a decline in the group's popularity. In the 1980s and beyond, however, the group gained renewed renown with the rise of hip hop music, often being name-checked as grandfathers and founders of the new music movement, and themselves collaborating with Bristol-based British post-punk band the Pop Group, among others. Nuriddin and El-Hadi worked on several projects under the Last Poets name, working with bassist and producer Bill Laswell, including 1984′s Oh My People and 1988′s Freedom Express, and recording the final El Hadi-Nuriddin collaboration Scatterrap/Home in 1994.
Suliaman El-Hadi died in October 1995. Oyewole and Hassan began recording separately under the same name, releasing Holy Terror in 1995 (re-released on Innerhythmic in 2004) and Time Has Come in 1997.
Their lyrics often dealt with social issues facing African American people. In the song "Rain of Terror," the group criticized the American government and voiced support for the Black Panthers.
More recently, the Last Poets found fame again refreshed through a collaboration where the trio (Umar Bin Hassan) was featured with hip hop artist Common on the Kanye West-produced song "The Corner," as well as (Abiodun Oyewole) with the Wu-Tang Clan-affiliated political hip hop group Black Market Militia on the song "The Final Call," stretching overseas to the UK on songs "Organic Liquorice (Natural Woman)" "Voodoocore" and "A Name" with Shaka Amazulu the 7th. The group is also featured on the Nas album Untitled, on the songs "You Can't Stop Us Now" and "Project Roach."
Leaders of the New School
Lil Kim
Lin Que
LL Cool J
Lloyd Banks
Lost Boyz
Lord Finesse
M.O.P
Maino
Marley Marl
Mase
Masta Ace
Max B
Mivie
MC Lyte
MC Shan
MC Serch
Memphis Bleek
Method Man
Mickey Factz
Mims
Mobb Deep
Monie Love
Mos Def
Nas
Necro
Nice & Smooth
Nicki Minaj
Notorious B.I.G.
N.O.R.E. (Noreaga of Capone-N-Noreaga)
O.C.
Ol' Dirty Bastard
Onyx
Papoose
Party Arty
Pete Rock
Percee P
Pharoahe Monch
Prince Paul
Prodigy
Prospect
Public Enemy
Puff Daddy/P. Diddy
Raekwon
Rakim
Red Cafe
Reek da Villian
Remy Ma
Roxanne Shante
Run D.M.C.
RZA
Salt-N-Pepa
Saigon
Saul Williams
Sean Price
Shabazz the Disciple
Sheek Louch
Showbiz and A.G.
Shyheim
Skyzoo
Slick Rick
Smif-n-Wessun
SticcJ
Styles P
Swizz Beats
Talib Kweli
Terror Squad
Tim Dog
Tony Yayo
Torae
Tragedy Khadafi
Tru-Life
Tupac Shakur
Ultramagnetic MCs
U.T.F.O.
U-God
Uncle Murda
Wu-Tang Clan
ZAK! Downtown
Rapper, native Manhattanite, and NYU student ZAK! (or Zak Downtown) is trying to take over the rap game. Like a true enigmatic Millennial, he finds his inspiration from Wham!, is a sports management major, and performs his music at nightclubs on the regular. His music is pulled from the spirit of New York and is well produced. He is definitely someone to watch in the coming years as his career is just starting and will only continue to flourish. Our interview with ZAK! after the jump.
Q: Why did you want to come to NYU?
A: I grew up in the city, and I wanted to stay here while going to the best school that I could. Although music comes first, I always have to have a backup plan. But you have to commit to music if you want to be serious.
Q: Being a rapper and student must be hard. How have you found it?
A: I think it's pretty hard to balance. I'm a junior right now but I should really be a senior. I'm 21, but I've been a part time student for a while (taking 9 credits at a time).
Q: What's your favorite class you've taken at NYU?
I'm in the sports management program in SCPS, and I really loved "History of Baseball." It was great just talking about baseball with a bunch of guys who all love it.
Q: So how did you get into making hip-hop?
A: Well in high school all I listened to was rap. I free-styled a lot at parties, and at first it was just messing around. Then I hooked up with my boy Nick who's two years older than me. He had a home studio, you know, really low budget stuff. But then I gradually got more serious. A couple of my friends kept saying, "Go for it dude, this is really good." Music is just such a dope outlet to express whatever, and when I did finally sit down and really make "music" it sounded great. I also just always felt inclined to do something amazing and big for myself, my family and friends. And really just push myself to the limits.
Q: What were you listening to? Who are your influences?
A: So many but mainly old school stuff like Tribe and Wu Tang. In high school I listened to a lot of Kanye and Cam'ron — Uptown guys like that. My brother was really into pop so that influences me a lot as well. I think the fact that I listened to everything molded my sound because its hip-hop, but it's infused with pop, soul, funk and its got a real eclectic sound.
Q: When do you have more music coming out?
A: My new mixtape will hopefully drop in October. It'll have 16 tracks made by a lot of NYC producers. DJ FreshDirect is someone who I've been working with a lot lately. He's 19 years old and gives me crazy beats. I've been getting beats sent to me now, which is sick. I don't really have to pay for beats, which is huge. Also pushing forward from here, I was lucky enough to link up with Murda Mook from Ruff Ryders and work with him. I got to see their studio out in Yonkers which was awesome with Gold Records everywhere.
Q: Your video for "Give Me the World" is filmed downtown, is that a place that's special to you?
A: I was born and raised in the West Village, and I love it. There's so many people there and everyone's just trying to do their own thing and trying to keep it real. I think the downtown movement is just about doing whatever you want. That's why I used to look up to the Reason Clothing guys. So I intend to keep striving and growing as an artist.
Q: I noticed on your website and Twitter, you're always talking about Reason Clothing. What's that?
A: It's a clothing company started by two kids a couple years older than me that went to my high school. Their "Go Love Your Own City" shirt became a big hit. They liked my music and I liked their clothes so the partnership made sense. We're just trying to help each other out.
Q: The internet plays a huge part in the spread of hip hop. How are you managing that?
A: After I put out this mixtape, I'm going to be working with a marketing firm and they're going to be helping me out with a lot of that. But what it comes down to is getting your stuff to the right people. Good things will happen from that.
Q: Do you have any shows coming up soon?
A: I've mostly been doing club appearances — one to two songs at each. I just did that at Santo's Party House. Planning a little college tour for the near future. No huge shows yet.
Q: I hate to ask this question but I feel like it needs to be asked. Do you get any grief about being a "white rapper" or is it cool now?
A: Yeah, it's okay. I think that rap is completely changing. Rap is a part of pop music now. It really doesn't matter what color you are. There's room for any kind of rapper. A lot of white rappers like Mac Miller and Asher Roth are starting in this college scene and putting really good stuff out. It's definitely cool now. I think everyone should have the right to make music. But I think some white rappers, and rappers in general lack content and creativity. I can make party music and then balance out with something more serious and unique sounding.
NEXT PAGE